Michael Porter moved into a two bedroom apartment at Laureate Gardens in early 2021. Downsizing from a large family home in Wargrave he wanted to find somewhere that was peaceful but still in the heart of Henley town centre so that he wouldn't have to rely on driving in the future.
Michael explains more. "My background is that I qualified as a chartered accountant in the early 60's, and rather than follow the traditional approach to accounting I was pretty certain electronic accounting may well catch-on so I secured a job at IBM where I ended up staying for my full career until I took early retirement in the 90's.
"I moved around quite a bit during my time with them, not just my position, but quite often relocations too, spending a lot of my early years there working all over the UK. My wife and I moved to a family home in Wargrave when I took on a London role with IBM which was commutable from there. She went on to secure a teaching position at a prep school in nearby Streatley.
"When we bought that house we though it might be a five year home as my job might move again, but actually I was then always able to commute easily from that location and my wife was settled at the school so we stayed in that home, where our two sons also grew up, for over 47 years.
"It was a large house with over an acre of gardens and for the last five years or so that we were there I did discuss downsizing with my wife. Wargrave had changed and where there used to be plenty of local shops a lot had gone and we had to drive to Henley or Twyford for our shopping. I didn't want us to be in a house where we would have to be dependent on using a car as we got older. The large garden was also getting a bit too much for us, but my wife was still attached to our family home and said let's just wait a little bit longer."
Sadly in May 2020 Michael's wife passed away. "It was a difficult time for me and my two sons were a big help and support during that period. That event was the catalyst to me deciding it was time to get on with it and make a downsizing move now to make life easier in the future. There were also lots of reports in the paper about how the impact of Covid meant a lot of people were looking to move out of London and into homes with more outside space in commutable locations so I got an agent round, agreed a value and got the house on the market. Six weeks later it was sold so I had to move quick and find somewhere for me to move to.
Michael's search criteria for his new home was quite specific. "I had decided on Henley as I knew it so well and it had all the shops and facilities I wanted, plus I already had a lot of friends there.
"I wanted to be in the centre of town so that most of the amenities would be in easy walking distance and I wouldn't have to be car dependent if there were any health issues in the future. And I wanted to be in a quiet location with car parking. That narrowed things down considerably as I wanted to be right in the centre of town where peace and parking are typically quite hard to come by."
Michael originally put an offer in on a three-storey townhouse very close to Laureate Gardens. "I guess I was being a little bit cautious on downsizing too drastically after so many years in such a big house. Shortly after making that offer though I had some health issues which identified a possible lung problem that could make using stairs an issue. I'd not considered an apartment up to that point but that quickly changed and I pulled out of the three-storey house and decided to take a look at the apartments at Laureate Gardens.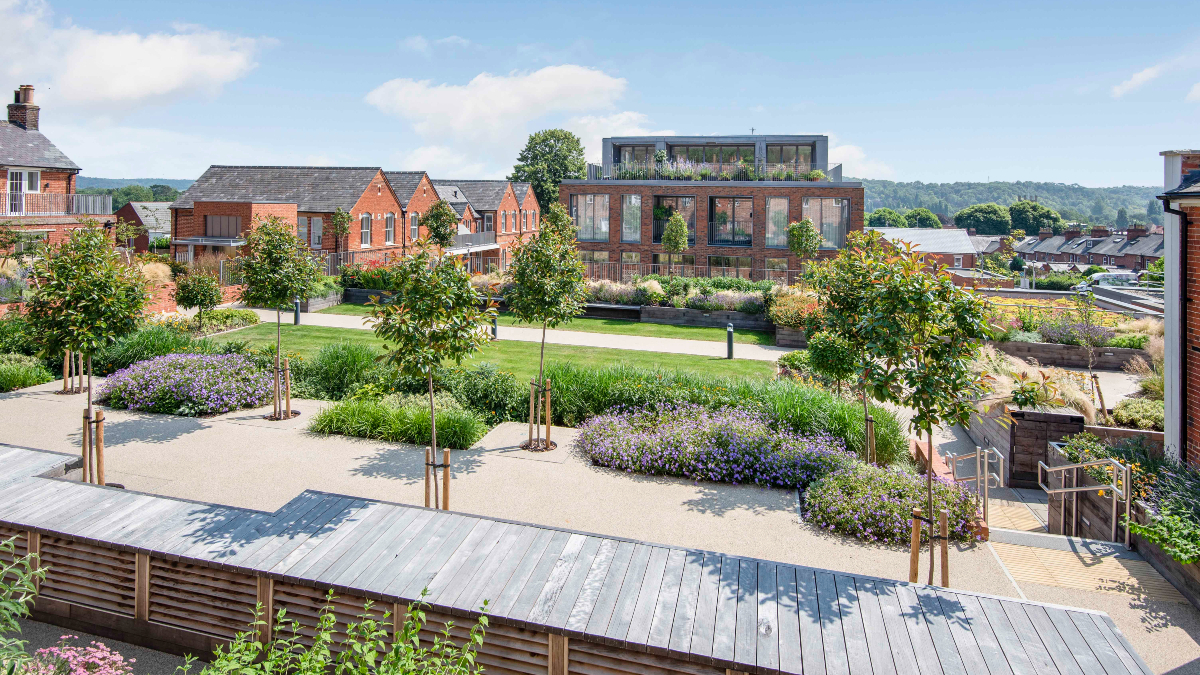 "I looked at both Masefield House and Tennyson House. They are very different in style and I preferred the character and more traditional features of the apartments in Tennyson House. They had lovely high ceilings too which made them feel so open, light and spacious. I chose a ground floor one so stairs would never have to be an issue. It also had a lovely private outside courtyard so I could still do a little bit of gardening but it would be really easy to maintain.
"When I thought about moving from such a large house to an apartment I actually realised in the old house I really only ever used four rooms. The sitting room, kitchen, main bedroom and a bedroom that I used as a study and hobby room. So actually, moving to a two-bedroom apartment here, I still had the same spaces to use so it would work really nicely, and be really low maintenance as everything is new and all of the external areas of the building and grounds would be taken care of by the Estate Management team.
"Since moving in I've had no problem at all adapting to apartment living, it really has worked out better than I ever anticipated. I'm really content here and when friends and relatives visit they all think it's marvellous.
"The shared gardens are a lovely space to enjoy too. When you stand in the gardens it is just so incredibly quiet. You completely forget you are in the town centre as you don't hear any traffic noise, but actually everything in only a short walk away.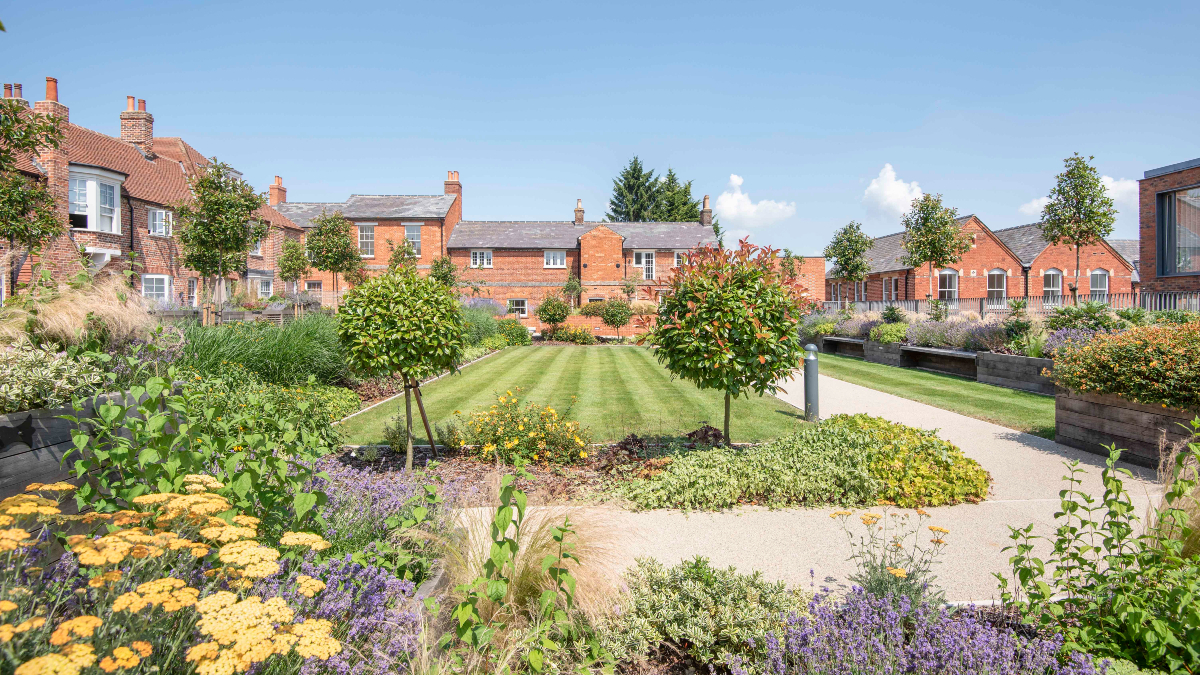 "I've met a lot of my new neighbours now and everyone is really nice. It's lovely when you bump into someone in the grounds for a friendly chat, and now that Covid restrictions are being lifted we are starting to enjoy a few social events too which is a lot of fun.
"I've also become a member of Phyllis Court which I can walk to from here. I've joined quite a few of their interest groups and there is always something going on with them every week, plus I meet a lot of my friends there for lunch. I quite often pop down to the cinema to catch a film too as that is only a few minutes walk away too.
"I had a health check-up recently and luckily the issue I had with my lungs seems to have improved and there is unlikely to be any long-term damage, so actually that three-storey house might have been suitable, but I'm so glad I chose here instead. The peaceful way of life, my low maintenance home, a fabulous town centre location and the friendly community make it such a wonderful place to live.
"I'm so glad I've done the downsize now and I'm settled somewhere that I can happily stay for the long-term, even if stairs or driving were to become an issue in the future."